$

5.99
Stellar Feller Natural Soap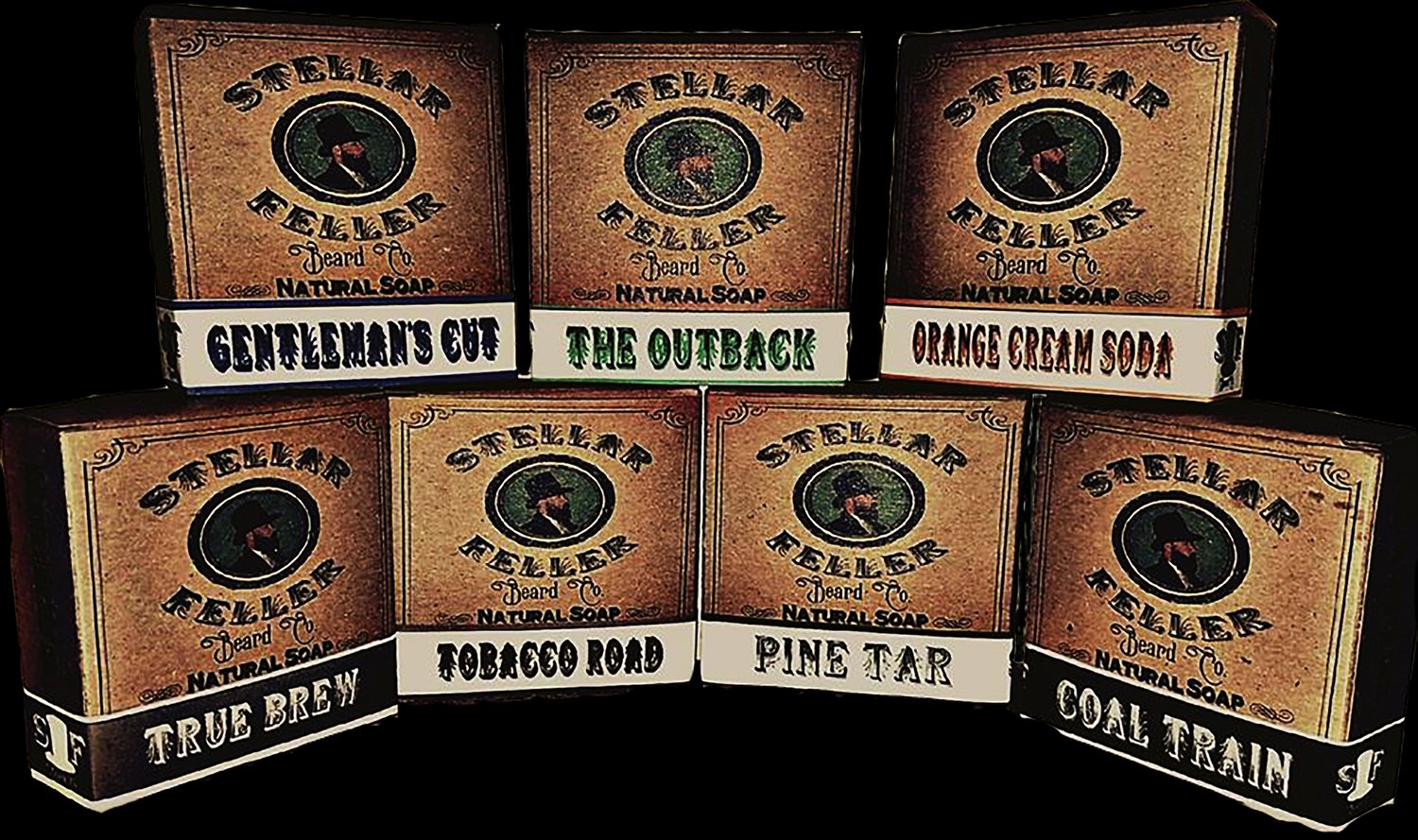 In the spirit of of our popular beard care line, Stellar Feller offers you our hand poured natural soap. Available in 7 Stellar Scents! All soaps are made natural using a goat's milk base.
Gentleman's Cut - There's nothing better than a fresh haircut! Now you can smell like you just came out of the barbershop every time you step out of the shower.
Tobacco Road - An unbelievable and relaxing blend of tobacco and bay leaf oils. This aroma is addicting!
Orange Cream Soda - The name says it all.
Pine Tar - There is nothing better for your beard than fresh pine tar. Subtle pine tar aroma with hints of orange and pine.
Coal Train - Using activated charcoal and the natural aroma of goat's milk, this will nourish and clean your skin like it has never been before.
The Outback - Fresh Eucalyptus and Vanilla blend that will relax and clear your mind.
Sonic Bloom - A huge punch of Pink Lemonade
All Soaps contain sea salt for a great exfoliating experience!